Timely changelog
AI Improvements & Sticky Headers
New features
You can now define custom colors and icons for time entry states. The timesheet states is currently in closed beta, please reach out if you're interesting in getting access.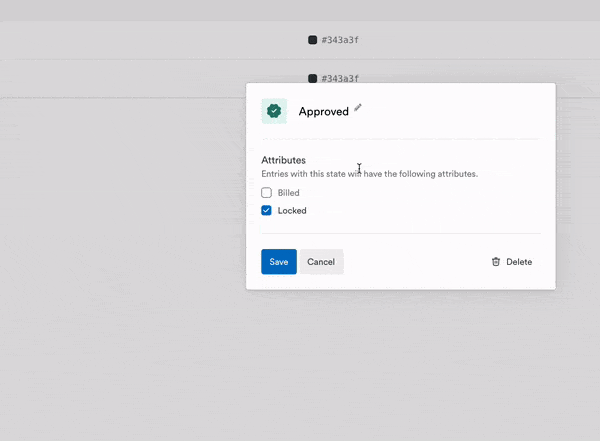 Improvements
Our timesheet header has developed a clingy personality! Now, when you're scrolling through timesheets, the header sticks with you like a loyal puppy, ensuring you never lose sight of what day it is or which client's time you're scrutinizing. Say goodbye to the days of scrolling back up to remember where you are – this header's got your back, or rather, your top! 🐶🔝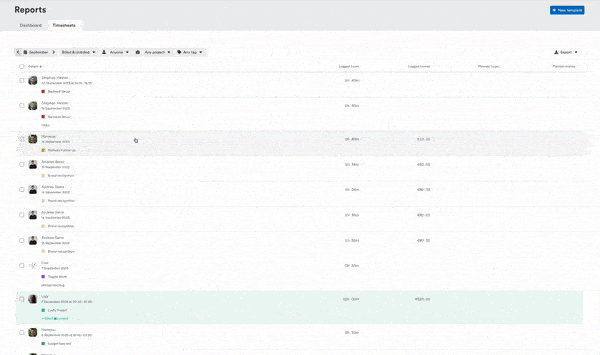 Our AI now learns even faster from the names of tags you log memories to. This means you can train your AI to give accurate predictions even faster than before.


Timely's AI now focuses on learning from the most recent time entry when the same memory is logged multiple times. For instance, consider the scenario depicted in the screenshot below. Previously, if a memory like "AI team sync" was logged under different projects, Timely's AI might have gotten confused and proposed less accurate suggestions for that memory and other similar memories. With this update, the AI will prioritize and learn from the latest time entry for that memory. This enhancement aims to streamline the AI's learning process and improve the accuracy of its suggestions, especially in scenarios similar to the one illustrated.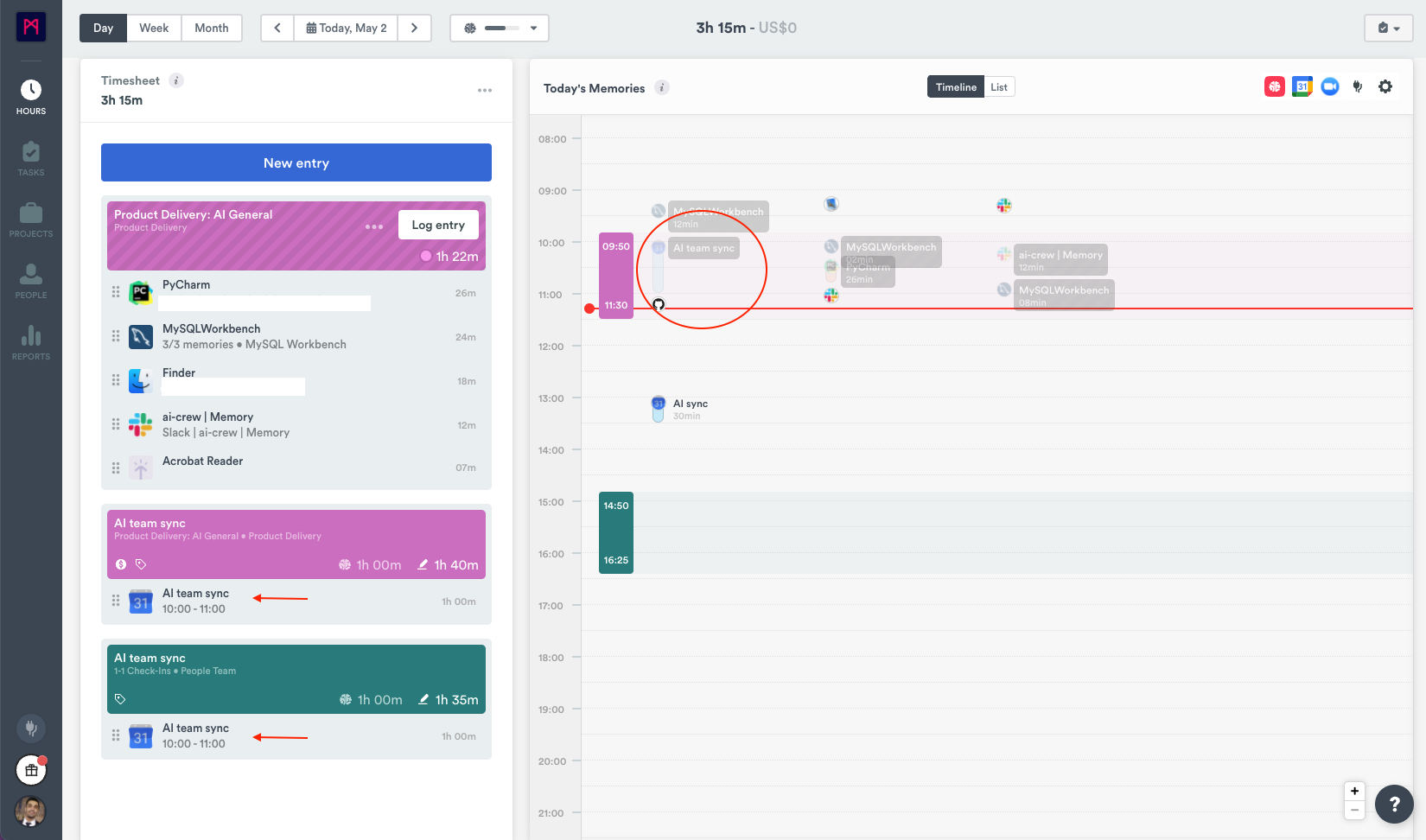 Bugfixes
Fixed an issue where syncing Quickbooks invoices would give a "Internal Server Error" message.